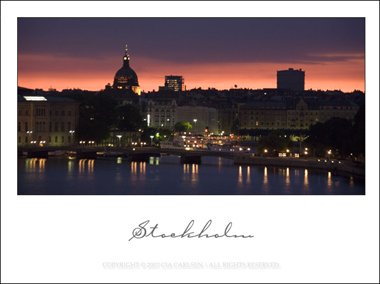 The love of my life I call it, some people call it "the Venice of the North" or "The City that Floats on Water". Acording to me it's the most beautiful capital city there is. The city itself is built on 14 islands linked by a net of bridges that takes you to new and wonderous places where you can loose yourself, charmed by Stockholm. I was born and raised here and have only left for a brief period of my life when I lived in Florida, USA.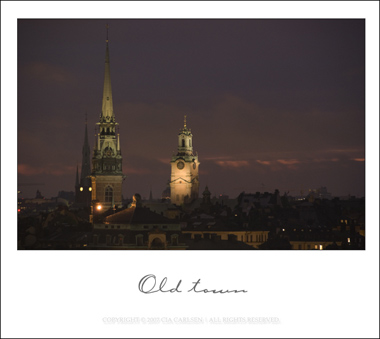 Nearly 1.6 million people live in the Greater Stockholm area.Stockholm is a mix metropolis and rural charm. Stockholm also gives you an archipellago with its 24 000 islands islets and skerries.
Atually I was raised not in the middle of the city but on one of those Islands, A place called Ingarö. Ingarö is located about 20 min by bus from the center of Stockhom. It's like living on the country side and still having a chanse to catch the hustle and bustle in a metropolis. Mmmmmmm you have to come here and se it for yourself!
Stockholm enjoy mixing past with present, and Stockholm is packed with new and historical treasures.
To know all about Stockholm you have to go back all the way to the 13th century and the best place to discover it is in Gamla Stan, which literally means "Old Town". An enchanting place Famous for it's cloistered, winding cobbled streets, filled whith history… like such terror as "the stockholm bloodbath" but also romanticsongwriters writing romantc lyrics to their beloved… you find all this in the walls of the houses all nestled around the Royal Palace, wispering history to you as you pass them. One feels at the heart of a medieval fantasy.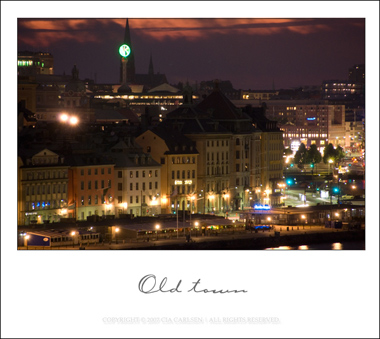 Arkiverat under: Chit chat den 7 June, 2007